Royal Jack is een geweldige variëteit die is vernoemd naar een geweldige man. Jack Herer was een onvermoeibare activist voor cannabislegalisatie en auteur van het boek 'The Emperor Wears No Clothes', ook wel de 'Hennepbijbel' genoemd. Tot aan zijn dood in 2010 speelde hij een grote rol in de cannabisbeweging. De Royal Jack variëteit is even krachtig: sterk en Sativa-dominant met een opbeurende high en een fris, pikant aroma.
Royal Jack Automatic krijgt buds die veel lijken op die van de originele Jack Herer. Omdat het een zelfbloeiende variëteit betreft, kan het bijna overal gekweekt worden. Nadat je de gefeminiseerde zaden hebt geplant, zullen de planten snel groeien en binnen ongeveer 10 weken klaar zijn voor de oogst.
Het belangrijkste effect is een opbeurende en creatieve Sativa high, maar dankzij Jack Herers mix van Haze, Northern Lights en Skunk geeft deze variëteit je ook een ontspannen stoned Indica-gevoel. Royal Jack Automatic heeft een haze-achtig, pikant aroma. De smoke is fris en zacht met een lichtelijk scherpe kruidensmaak, net zoals de originele variëteit van Jack Herer.
Royal Jack Automatic kan zowel binnen als buiten goed gekweekt worden, met een gemiddelde oogst van ongeveer 70 tot 120 gram per plant. Ze wordt niet heel hoog: gemiddeld 40 tot 80 cm. Ze is hierdoor ideaal als je kleiner of meer discreet kweekt. Royal Queen Seeds zet met dit geweldige zelfbloeiende ras trots het eerbetoon aan Jack Herer, de Keizer van de Hennep, voort.
THC:

16%

CBD:

Medium

Yield Indoor:

350 - 400 gr/m2

Yield Outdoor:

70 - 120 gr/plant

Height Indoor:

40 - 80 cm

Height Outdoor:

60 - 80 cm

Bloeitijd:

6 - 7 Weken

Oogstmaand:

9-10 weken na ontkiemen

Genetische achtergrond:

Jack Herer x Ruderalis

Type:

Sa 40% In 30% Ru 30%

Effect:

Een motiverend en inspirerend gevoel

Klimaat:

Mild



By A. S. on 21/Mar/2017 :

(

5

)

Title : Jack
Comment : Prese l'anno scorso mi sono trovato bene anche con il seme in omaggio perfetto

By J. D. on 20/Mar/2017 :

(

4

)

Title : great yield
Comment : Jack was realy nice, grows approx 1 meter high and is very bushy. Yield was approximately 50g per plant outdoors, and buds ar pretty and full. Altough in the end of flowering started to mold since I am living in pretty moist environment. So I do not recomend this strain if u are living up north. But in overall it's nice and smell is great as well.

By G. E. on 20/Feb/2017 :

(

5

)

Title : Sative Hight
Comment : aroma fresco per una pianta forte a dominanza Sativa

By N. K. on 15/Feb/2017 :

(

4

)

Title : Erste Autoplant
Comment : 1. alle Seeds gekeimt 2. alle gleichermaßen im wachstum -> dieses war recht flott 3. schöne heads! Geruch recht schwach wirkung im mittleren bereich aber definitiv ein schönes high

By B. K. on 13/Feb/2017 :

(

5

)

Title : Very pleaasurable smoke
Comment : This strain has very pleasurable taste and gives nice high.

By Q. M. on 10/Feb/2017 :

(

4

)

Title : Positive & negative facts
Comment : Hi to all. I have order and grow this plant.It was bushy and good yielded but was stink like nothing else ever. I grow her with Royal Jack Automatic together in grow box and boy is was like was 7 plants there not just they two. But they was good plants both. Shiping was good, and stealth.

By C. M. on 08/Feb/2017 :

(

5

)

Title : Un must
Comment : Livraison en 3/4 jours, graine plantée et récoltée 9 semaines plus tard. Buds conpacts, odeur correcte en indoor, goût et high profond. Un classic pour les connaisseurs.

By V. V. on 23/Jan/2017 :

(

5

)

Title : Royal Jack
Comment : Livré en 6 jours, germées en 2-3 jours, croissance parfaite pour le moment...RIen à redire a part, au top royal queen!

By I. A. on 23/Jan/2017 :

(

5

)

Title : Big bad
Comment : Cime piene e profumate il prodotto finale veramente eccellente.

By D. P. on 19/Jan/2017 :

(

5

)

Title : It can grow quite big!
Comment : grew a few years ago, outdoors, weather was perfect for two months, a lot of sun and warm wind, got around 80g dry. Effect very strong i would say agressive to me, Effect lasts about for 1,5 hours, plants height 160 cm, this autoflower can outperform many of photoperiod strains. very sticky.

By G. T. on 16/Jan/2017 :

(

4

)

Title : Pour cette anée
Comment : Mon choix pour une première fournée 2017

By J. M. on 11/Jan/2017 :

(

5

)

Title : Medical
Comment : Ich verwende es hauptsächlich für medizinische Zwecke und muss sagen dass der Geruch tatsächlich an die echte Jack Herer ran kommt. Aber meiner Meinung nach ist bei Autoflowering immer dieser gewisse "Auto-Geruch" dabei. Stört mich aber auch weiter gar nicht solange die Wirkung stimmt. Man kann es den ganzen Tag rauchen und es ist auch gut um zu schlafen. Mein persönlicher Favorit ist die Jack Herer was meine ADHS beschwerden angeht. Und die Autos sind eine gute lösung den Winter zu überbrücken, d.h. wenn man über einen Wintergarten verfügt. In meine Growbox kommen Autoflowering nicht dass wäre mir zu viel aufwand für nichts. Werde sie nächstes Jahr definitiv Outdoors anbauen und bin gespannt was dabei rum kommt. Liebe Grüsse Ps.: wieviel sterne gibt man da? Es ist nichts besonderes aber es ist auch nicht schlecht. Ich würde sagen mittelmaß.

By M. D. on 09/Jan/2017 :

(

5

)

Title : Jack
Comment : It came with peace

By L. K. on 30/Dec/2016 :

(

4

)

Title : suck my tongue
Comment : As a beginner, I made some mistakes while growing so I didn't have that big yield, but it tasted wonderful and I really enjoyed euphoric and energic high!

By G. C. on 28/Dec/2016 :

(

5

)

Title : very very gooood!!
Comment : I really like it. This comment is personal, my experience tells me that this herb is very close to the white widow. On certain days I prefer it, it tasted good and wakes me physically. Creatively it is best not on the couch, delicous in the company.




You can't post a review because you are not logged as a customer

Log in / sign up
We do not ship this product to the following countries:
United States, Argentina
KLANTEN DIE DIT ARTIKEL KOCHTEN, KOCHTEN OOK
Uw winkelmand bevat geen producten.
Rookverslag: Royal Jack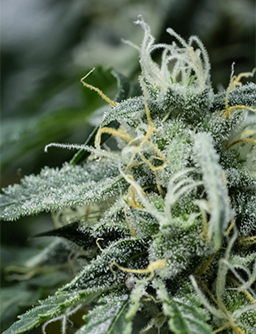 Vanwege haar verbazingwekkende geestelijke high en ontspannende uitwerking is Jack Herer een van de meest populaire rassen ooit. Kan Royal Jack Automatic deze sterrenstatus benaderen? We gaan op onderzoek!
Disclaimer
Alle cannabis zaden die bij Royal Queen Seeds worden verkocht zijn uitsluitend bestemd voor persoonlijk en kleinschalig gebruik. Wij leveren geen zaadjes aan grootschalige of commerciële kwekers. Wij behouden ons het recht voor om een bestelling te weigeren als wij vermoeden dat deze niet in overeenstemming is met onze richtlijn.